Aparcar dentro de Puerto Banus
Por ser nuestro cliente, tiene la posibilidad de alquilar junto con el coche de alquiler la tarjeta de Puerto Banus, esta le da acceso al interior del puerto con su fabuloso coche alquilado en luxuryrentacar.cc
Entrar en el interior de Puerto Banus y poderlo recorrer con el coche es de las cosas más exclusivas que se pueden hacer en Marbella. Muy pocos son las personas que pueden tener acceso a uno de los puertos más exclusivos de Europa, Puerto Banus.
Alquilando un coche en luxuryrentacar.cc, tiene la oportunidad de aparcar justo enfrente del restaurante que vaya a visitar, la boutique donde vaya a comprar o simplemente podrá aparcar dentro de Puerto Banus y dar un paseo por sus calles.
La entrada a Puerto Banus es exclusiva no se puede entrar por horas, no es un parking común, es un parking muy exclusivo. Aparcar dentro de Puerto Banus le da la tranquilidad de aparcar dentro del lugar más seguro de la Costa del Sol.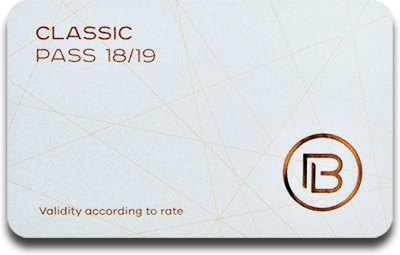 Tarifas de Parking de Puerto Banús
| Horas | Tarifa |
| --- | --- |
| 2 | 30€ |
| 4 | 36€ |
| 6 | 48€ |
| 8 | 56€ |
| 24 | 90€ |
How to get it!
When you have made your reservation, contact us by phone to obtain this exclusive pass card
---
To get an idea of ​​what Puerto Banús is like internationally, let's tell you a little about its history:
In 1966 Alfonso de Hohenlohe visited the architect Noldi Schreck, who designed Beverly Hills. This visit was due to the request of Prince Alfonso for this architect to design the beach club of the Hotel Marbella Club. This first job in Marbella served to convince José Banús not to build skyscrapers but rather to give an Andalusian charm with a marina to the place. Together they managed to carry out the project and at its end José Banús became the most prestigious real estate developer in the entire Costa del Sol. In addition, the authorities of the time did not hesitate to name the port with his surname, which today remains, Puerto Banús.
---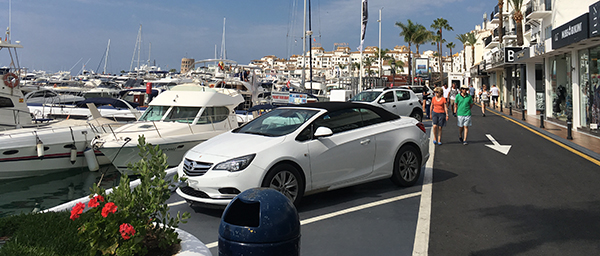 ---
The port opened to the public in the year 1970, with the attendance of the most relevant European royalty, in addition many important families also wanted to attend an opening that had a worldwide repercussion in society.
The crush of Don José Banús with the Saudi royal family was immediate. In the seventies, Salman bin Abdulaziz, governor of Riyadh together with his deceased brother King Fahd, began to be regulars in Costa del Sol. In two years, 5 palaces were built on the famous Marbella Golden Mile. At the same time they bought 6 marshlands in Puerto Banús, settling with their yachts for long periods. This caused many of the royal families of the Persian Gulf to choose Marbella as a tourist destination, and specifically the area of ​​Puerto Banús.
We hope you appreciate that it is very important for us to always provide the most exclusive service to our clients.